Well there's some of ROBIN's interviews! OUT BELOW!
The history of the Robin Ross career so far, firstly who do I blame... first my dear parents who bought me a PYE Transistor Radio and then a Grundig Tape Recorder to enable me to record Pick of The Pops and every album from the Beatles. Malcolm who introduced me to Cream and Hendrix, then The Pink Floyd who just made me re-think everything. My first 45rpm was 'Light my Fire' by The Doors and the first Album was 'Stand Up' from Jethro Tull....
So why did I promote Fleetwood Mac and Brinsley Schwartz at Lowther Gardens in sleepy Lytham, which at the time was the biggest Tory majority in the UK...., well it was fun. Promoting seemed the way to go and then I promoted The Tithe Farm House in Harrow, London. Graham Parker & the Rumour, Ace, FBI, Kokomo and Eddie & the Hot Rods graced the smallest stage ever but what a great sweaty gig. Somehow I found myself DJ ing at London's Rock Garden in Covent Garden great nights Talking Heads, Tom Robinson, Dire Straits and Squeeze to name but a few...
Then Merseyside and the radio career began thanks to 'Man' who owned that record store and invited me to broadcast on the pirate station 'Merseyland Alternative Radio'.. that's where I realised ... Radio... and lets be honest I have a great face for radio. Running up and down Tower blocks with transmitters one step ahead of the law.... interviews with The Dead Kennedy's, U2 and Wilko Johnson... now the phrase that changed my life.
'I'd Really Like You Out there' spoken by Johnnie Walker as he offered me a gig on Radio Caroline.. a big boat in the North Sea, which was to be re launched and of course was illegal,It then got a bit tricky suffice it was all illegal, just a few moments, I flew into Spain on a ticket issued to a man who had a warrant issued for his arrest, I was arrested as part of a missing £1 million, and came very close to having a trim fitting pair of concrete boots at the bottom of the Bay of Biscay.
Life was colourful with Radio Caroline, still a 12 million audience across Europe cannot be all bad. surviving on distilled sea water, Christmas on the north Sea and mooning at the Home Office from the deck...
After a year bobbing about at sea I joined Red Rose Radio in Preston, crickey a legal job! Doubled the evening audience, doubled the midday audience and made Head of Music. Poached by Piccadilly Radio in Manchester and set up Key 103 and then off to Radio Radio the UK's first Satellite radio station, plus my own production company.... I was knackered.. but loving every minute of this crazy life that had really appeared by mistake, 'It was said I was brilliant at my job, but difficult to deal with' .. truth is I had a habit of finding people out and they did not like it... matter of fact still do that today.. and they still don't like it.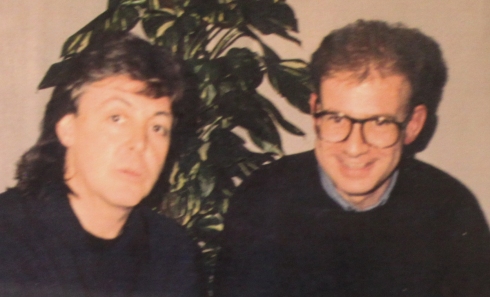 The interviews kept coming and travelling the Globe with some great clients including Sir Paul McCartney, Sir Elton John, Sir Cliff Richard, Tom Petty, Genesis, Take That, Joe Cocker, Cher, Tina Turner.... and as a result 35 Silver, Gold and Platinum discs .. a fact of which I am very proud.
Other stations came knocking, Marcher Sound & Jazz fm plus more..... wireless was a lot of fun and I met some amazing people....
As for the blame.. really I only have myself to blame.
Robin Ross - 2015
JE320 JOHN LENNON - In Other Words
JECD05 JOE COCKER - Interview 1994 1996
JECD06 BONNIE RAIT - Interview 1995
JECD07 STEVIE NICKS - Interview 1994
JECD08 Barry, Maurice & Robin Gibb - THE BEE GEES - Interview 1990
JECD09 BELINDA CARLISLE - Interview 1993
JECD10 JACK BRUCE & GARY MOORE - Interview 1994
JECD11 BRYAN ADAMS- Interview 1996
JECD12 MARK KNOPLER- Interview 1993
JECD13 STEVE WINWOOD & JIM CAPALDI- Interview 1994
JECD14 LYLE LOVATT - Interview 1994
JECD15 BRYAN FERRY - Interview 1993
JECD16 PAUL & LINDA McCARTNEY - Interview 1986
coming soon
JECD18 HUMAN LEAGUE- Interview 1995
JECD19 kIRSTY McCOLL- Interview 1995
JECD20 MEATLOAF- Interview 1993
JECD21 MELISSA ETHERIDGE- Interview 1993
JECD22 PETER GABRIEL- Interview 1994
JECD23 ROBBIE ROBERTSON- Interview 1994
JECD24 SPICE GIRLS- Interview 1996


--------------------------------------------------------------------------------

We'll be putting out interviews with all of the following over the next few years, starting with a few on CD
Alarm, Alice Cooper, Bee Gees, Belinda Carlisle, Billy Bragg, Billy Idol, Bob Geldof, Bonnie Rait, Bryan Adams, Bryan Ferry, Cher, Chris De Burgh, Cliff Richard, Billy Duffy, Curtis Stigers, Mark Knopfler, Dr & The Medics, Dr Feelgood, Dr John, Genesis, Georgia Satelittites, Ginn Brothers, Godley & Creme, Hank Wangford, Heaven 17, Huey Lewis, Human League, Inxs, Jack Bruce / Gary Moore, Joe Cocker, John Farnham, John Parr, Jonathan Richman, Paul King, Kirsty Mccoll, Level 42, Lloyd Cole, Lone Justice, Los Del Rio, Lyle Lovett, Madness, Meat Loaf, Melissa Etheridge, Mike & The Mechanics, M-People, Nils Lofgren, Orchectral Manouvers In The Dark, Paul & Linda Mccartney, Peter Gabriel, Phil Collins, Phil Lynott, Prefab Sprout, Psychedelic Furs, Rick Springfield, Robbie Robertson, Robert Cray, Robert Palmer, Sandie Shaw, Scritti Politti, Simple Minds, Simply Red, Spandau Ballet, Spice Girls, Steve Earle, Steve Lilywhite, Stevie Nicks, Stiff Little Fingers, Suzanne Vega, Take That, Tears For Fears, Tom Coucran, Tom Petty, Steve Winwood / Jim Capaldi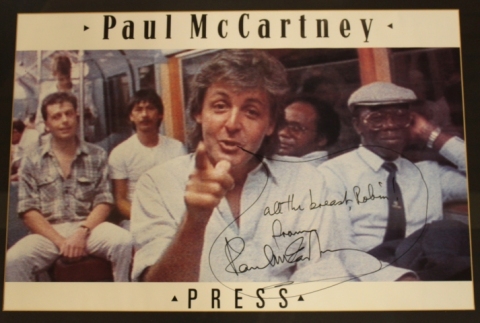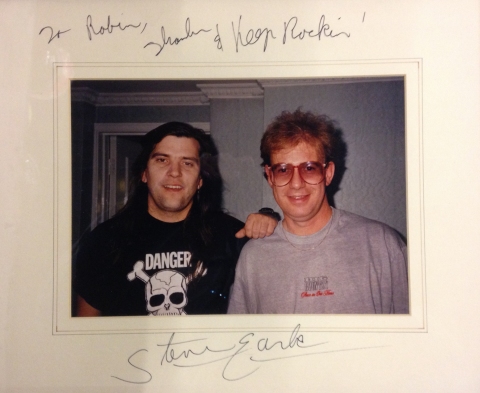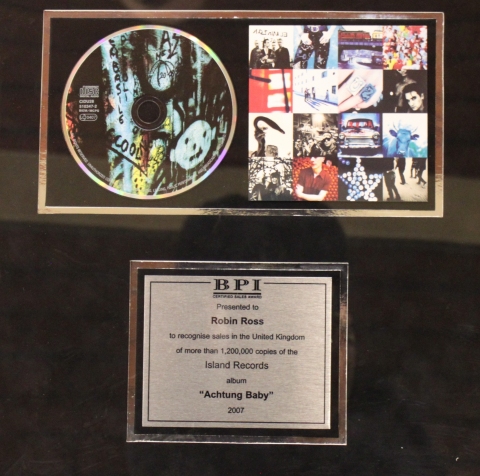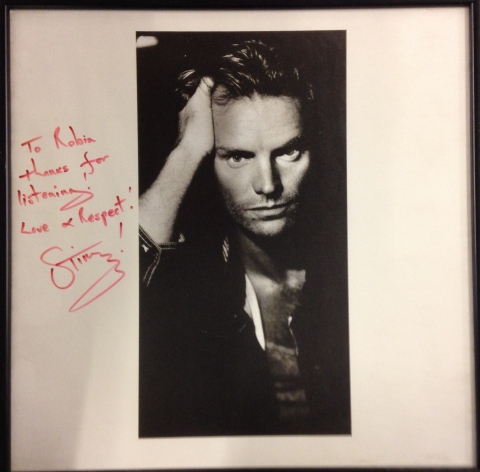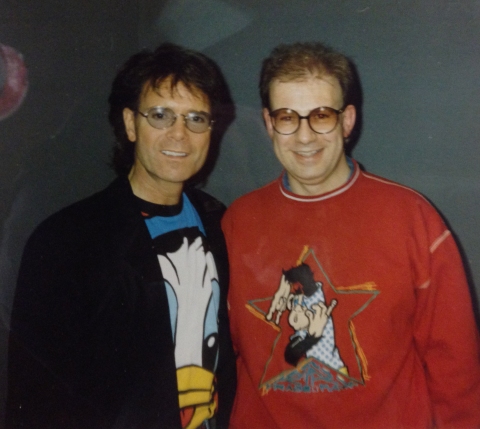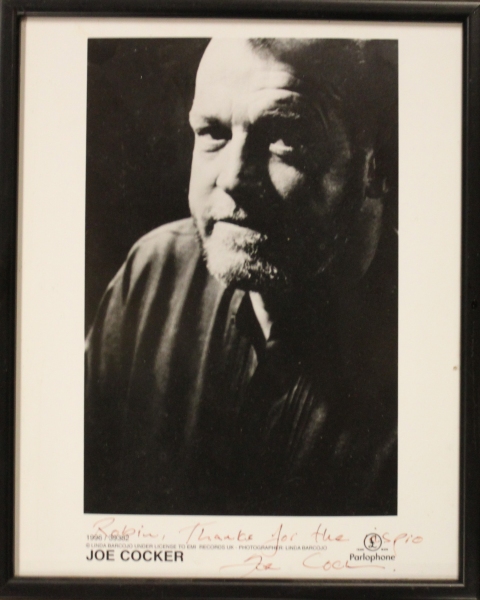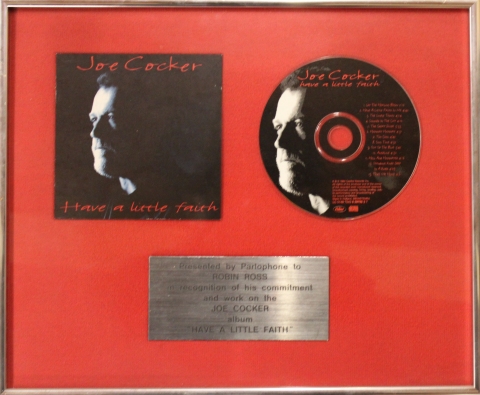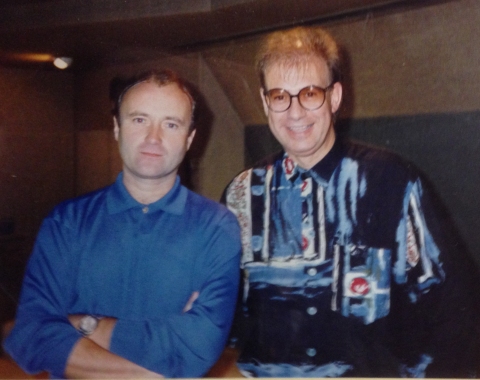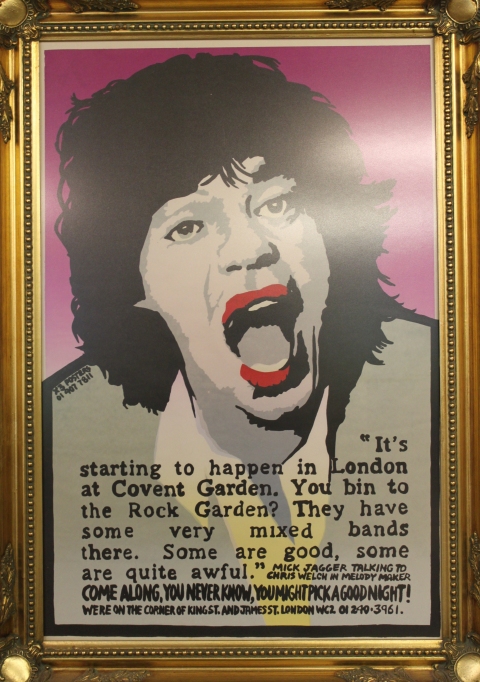 good rocking tonight!